Sustainability
Sustainability
AURAK places great value on sustainability and is dedicated to preserving our planet for future generations. We have structured our efforts around three key areas:
Participation
Collaborative research and
Implementation strategies.
Our esteemed faculty members are at the forefront of groundbreaking research in sustainability, while our students receive a comprehensive education in sustainable practices. We also engage with our community to drive positive change and build a more sustainable future for all. We are making great strides toward a more sustainable world by focusing on participation, research, and implementation.
Participation
Sustainable Campus Initiative:
AURAK is proud to engage its students in the Sustainable Campus Initiative, which began in 2014 and is supported by Borouge and the Environmental Agency - Abu Dhabi (EAD). This initiative is designed to empower future leaders to develop innovative solutions to address the most pressing environmental issues. In recognition of their contributions, AURAK students were honored by EAD for their research on the UAE's mangroves and their potential to mitigate global warming.
Middle East Solar Decathlon Competition:
AURAK's interdisciplinary team of over 60 faculty and students participates in the Solar Decathlon Competition, which challenges students to design, build, and operate a sustainable house. AURAK's team is developing a negative energy house that integrates several sustainability concepts while incorporating the region's socio-cultural values and climatic needs. The competition allows students to develop the skills and knowledge necessary to become the next generation of sustainability experts.
UAE Hackathon:

In February 2020, AURAK hosted the Ras Al Khaimah part of the UAE Hackathon 2020, organized by the Telecommunications Regulatory Authority (TRA) under the theme 'Data for Happiness & Well-Being' during UAE Innovation Month. This competitive event challenges participants to work collaboratively to solve pre-defined challenges using open data. By engaging in the Hackathon, AURAK's students, programmers, developers, designers, and project managers, work towards crowd-sourcing solutions for various issues, including environmental and sustainability concerns. A total of 36 teams, including three from AURAK, participated in the event.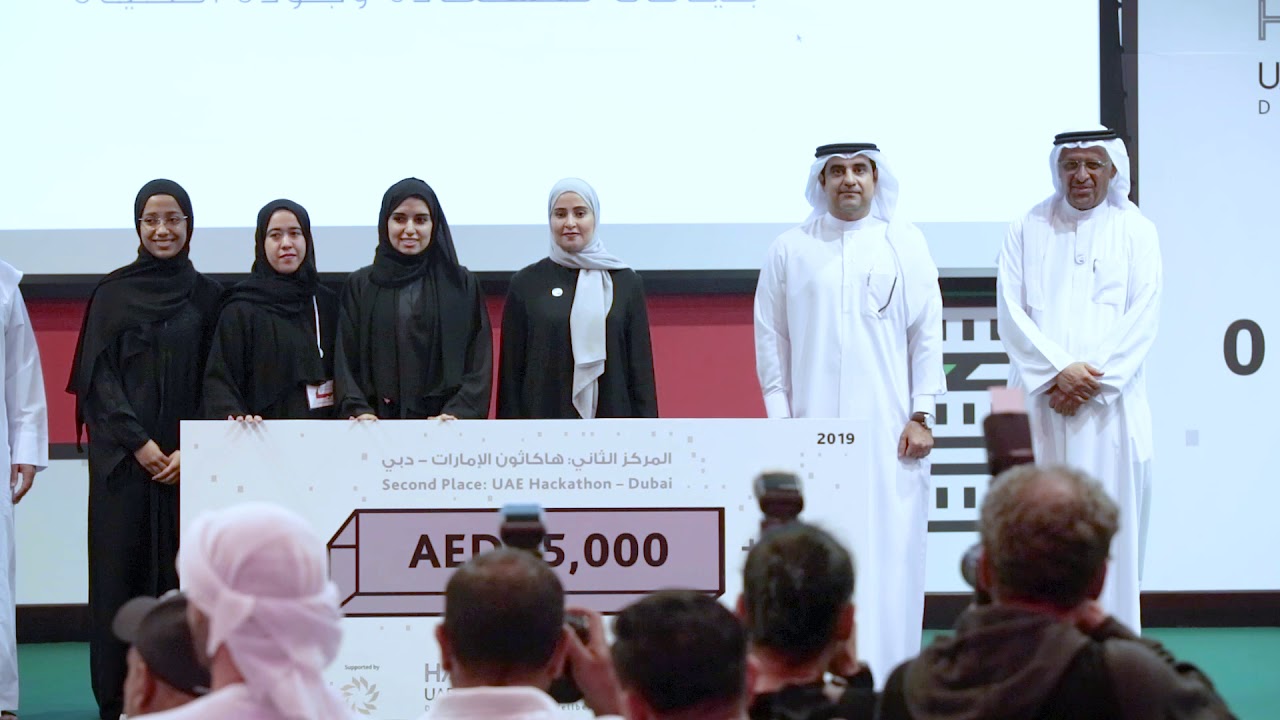 Collaborative Research
Industrial Symbiosis: Exploring Sustainable Waste Management Potential in the UAE:
The UAE Circular Economy Policy 2021-2031 emphasizes the importance of sustainable consumption and production methods, particularly in the manufacturing sector. The concept of industrial symbiosis, which involves mutually beneficial resource exchanges between separate entities, can play a key role in implementing a circular economy. However, the UAE currently needs more specific policy interventions and facilitation programs to support industrial symbiosis. AURAK's study aims to identify, develop, and realize industrial symbiosis exchanges between parties in the UAE. The study highlights challenges, drivers, and opportunities and proposes targeted policy pathways to support regional industrial symbiosis.
Assessing Policy Alternatives and Public Support for Protecting the Ras Al Khaimah Mangroves:

Ras Al Khaimah's mangrove wetlands are threatened due to encroaching development and waste release. AURAK's study highlights the importance of preserving the mangrove ecosystem and assesses public environmental awareness by studying residents and visitors. The paper proposes recommendations for alternative policies and collaborations to ensure the preservation of the mangrove ecosystem.
Smart and Sustainable Cities Conference: Towards Sustainable Development Solutions:

AURAK partnered with the Arab-German Young Academy of Sciences and Humanities (AGYA) to promote sustainability research and academic exchange. In 2019, the University hosted the Smart and Sustainable Cities Conference, which brought together eminent researchers from across the globe.
Solar and Hydrogen Cars Project:

AURAK senior engineering students designed and built two car models that eliminate the use of hydrocarbon fuels: the AURAK Solar Car and the AURAK Hydrogen Car. The hydrogen model uses a fuel cell to generate electricity by combining hydrogen and oxygen and releases only water vapor, reducing harmful car emissions.
Alternative Energy in the UAE: Potential of Biofuels Sourced from Ras Al Khaimah Mangroves:

AURAK's policy paper explores the feasibility of investing in biofuels sourced from mangroves in Ras Al Khaimah. The study analyzes the potential of using abundant microorganisms in mangroves for biofuel production and proposes policy recommendations for supporting future research and implementing long-term energy solutions that address environmental and economic concerns.
Implementation Strategies
Institutional Commitment
AURAK has pledged to increase its reliance on renewable energy by 25% as part of its five-year strategic plan.
Waste Management and Recycling

AURAK is committed to complying with UAE federal and local environmental protection and development laws and working with the Ras Al Khaimah Environment Protection and Development Authority (EPDA) and Waste Management Agency to identify and implement sustainable waste management strategies. The university practices environmentally sound and financially responsible waste management, reducing, reusing, recycling, and recovering waste as per the best practicable environmental option. AURAK collaborates with RAK Waste Management to collect segregated waste and safely dispose of laboratory waste.
Retrofit Project

AURAK is collaborating with RAK Municipality and the Investment Development Office (IDO) on a project to retrofit all campus buildings. This initiative aligns with AURAK's long-term strategic goals of constructing and maintaining cutting-edge facilities. Sponsored by IDO, the project aims to identify potential energy savings at AURAK, with the first phase already completed.
Green Building Strategy

AURAK is committed to meeting the green building standards set forth by the RAK Municipality's "Barjeel" regulations. These regulations aim to achieve ambitious targets of 30% energy savings, 20% water savings, and 20% renewable energy share by 2040. As part of this commitment, AURAK has already implemented these regulations in three new campus buildings, with the new library building currently being designed to comply. In the future, all new AURAK buildings will be constructed in compliance with the "Barjeel" regulations.
AURAK Carbon Footprint
Last Updated: 19 Sep 2023